Foreword from
Bruce Carnegie-Brown
This first Future at Lloyd's blueprint marks an exciting new chapter for Lloyd's.
It sets out how we are going to combine data, technology and new ways of working with our existing strengths to transform the culture we work in and everything we do – from placing risks and paying claims to attracting capital and developing new products.
In the prospectus, published on 1 May 2019, we suggested ways we could:

Offer better solutions to the risks faced by our customers
Deliver better products and services to our customers and capital providers
Simplify the way we work by being more efficient and reducing costs
Build an inclusive culture where everyone feels valued.
Blueprint One sets out how we are going to achieve these goals. This is illustrated in the infographic with this blueprint.
Blueprint One is deliberately ambitious. When we asked you last year how we should change, you told us to be bold. You said this is Lloyd's best opportunity to build a relevant and successful market for the future – and that we must seize it.
You also told us to maintain a high level of ambition while making sure the plan is achievable. We will do this by delivering the Future at Lloyd's in stages. A phased approach will allow thorough testing of each component and will accelerate our time to market. This means we will start delivering value to customers and the market quickly. We will regularly communicate our progress as we move through the phases.
Getting to this stage has been a collaboration between the Corporation of Lloyd's, the Lloyd's market, market associations, customers and many others. Every detail you read in these pages is based on consultation feedback, market input through the design labs and advisory council guidance. Thank you to everyone who has helped so far. You have shown once again what the market can achieve when it unites behind a common purpose.
Now, as we move from design to executing the plan, the hard work really begins. Please read the blueprint, support the solutions and commit to working with us to deliver the Future at Lloyd's.
This is a special time to be working at Lloyd's. The changes we are making over the next few years will last for generations and will secure the future of this market we are all so passionate about.
I have no doubt we have the ambition, the plan and the commitment to succeed.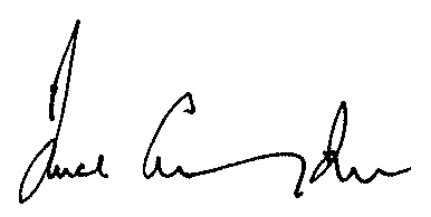 Bruce Carnegie-Brown
Chairman, Lloyd's