Delivering early value through Phase I
The feedback was clear: we need to maintain a high ambition for the Future at Lloyd's and quickly deliver significant improvements and value; we also need to ensure the plans are challenging but realistic. We will do this by taking time to ensure we are ready and through a phased delivery approach.



We will spend six months from 1 October 2019 in a period of transition and planning, when we will resource and prepare for the execution and build phases which will begin from January 2020.
Phase I will consist of delivering a mix of quick wins, together with a series of initiatives which you told us would have big impact. These include:
A set of defined data standards and data structures.

Early build of a document-plus-data solution for complex risks ready for testing and feedback, and selection of technology solutions for the 'data-first' platform.

Early build of risk exchange components for select risk classes, connected via APIs to a small number of existing e-trading systems, ready for testing and feedback.

Pilot components of the claims solution, including a triage engine for automatically segmenting simple, standard and complex claims with partner managing agents and brokers, and the first release of an interface which clients and brokers can use to submit claims.

An initial tranche of capital platform pilot use-cases in the market, and a refined set of rules and processes for capital at Lloyd's.

A new framework and set of rules for leading and following at Lloyd's.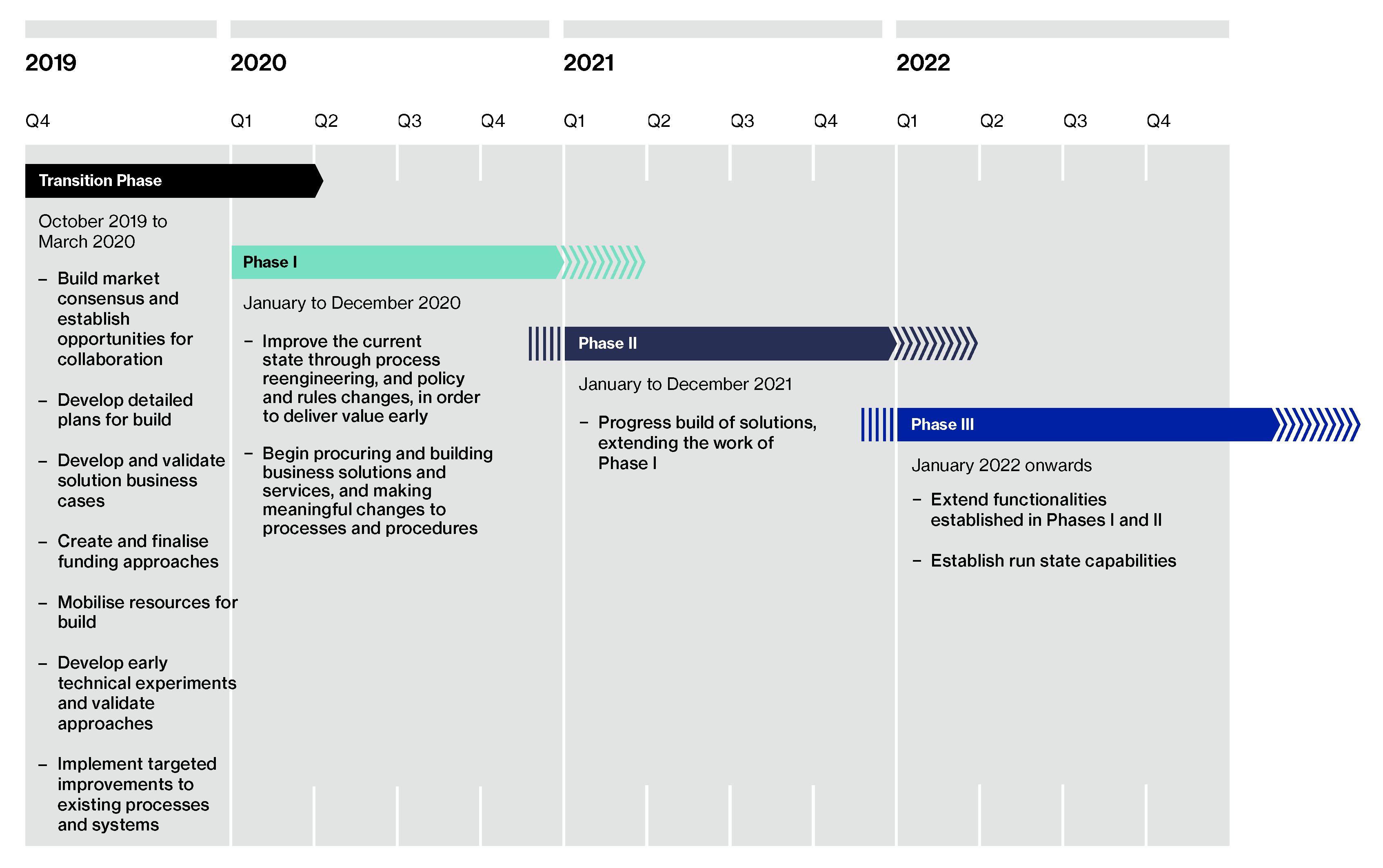 See Blueprint One, Roadmap for delivery chapter 13 for details.